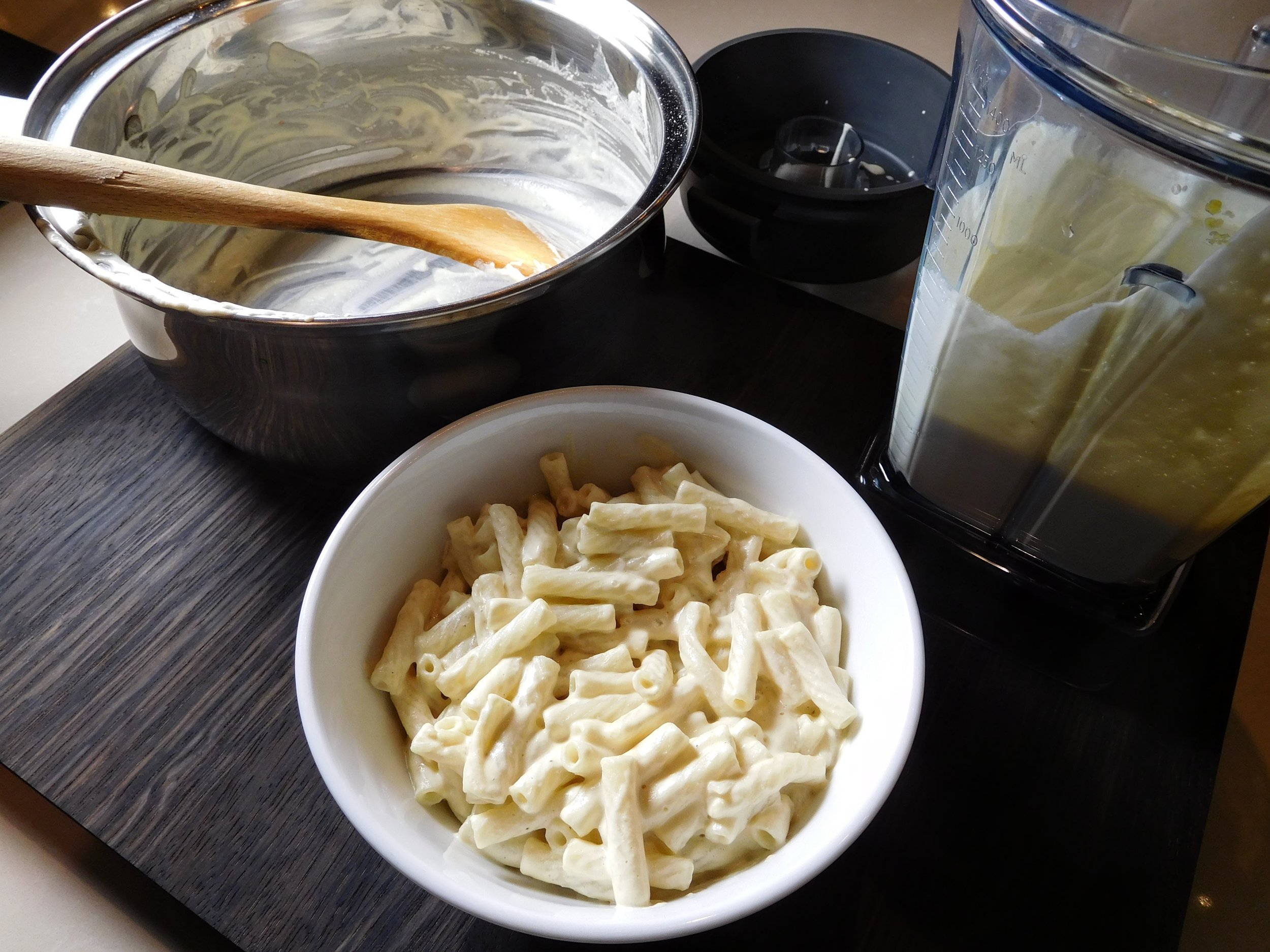 Lemony Cashew Alfredo Sauce
Cashews (raw, unsalted), plant milk (unsweetened), nutritional yeast, lemon zest, lemon juice, salt, pepper, pasta water (water from cooking pasta)
Instagram Account, Let's Eat Vegan
I have been looking for a lemon sauce that was vegan and oil free. This one was posted by my friend, Candi, who I met on Instagram. I when I saw it, I knew I had to try it. The sauce was very smooth and creamy. Great texture. The taste was lemony but subtle.
It is great on pasta as pictured above. I have also used it on pizza and plan to use it in many other dishes.
Any recipe notes or tweaks?
I soaked the cashews overnight but I'm sure they would be fine soaking for an hour as the recipe indicates. Additionally, I rinsed and drained the cashews then kept them covered in the fridge for a day or two before making the sauce.