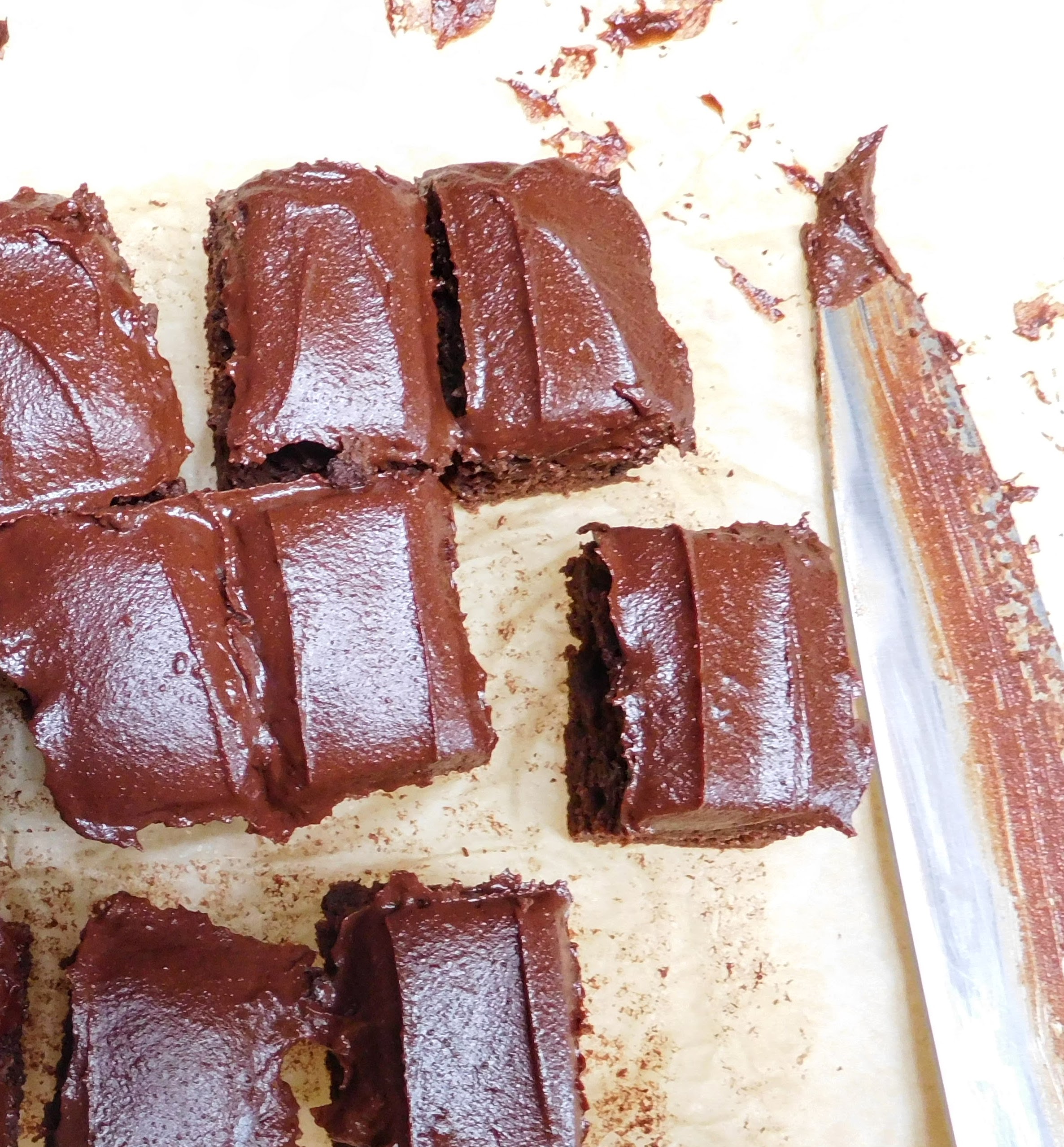 Chocolate Sweet Potato Cake
Cake Ingredients: orange sweet potato, water, maple syrup, balsamic vinegar, vanilla extract, spelt flour (can sub gf flour 1:1), coconut sugar, chocolate chips, salt, cocoa (or cacao) powder, baking powder, baking soda
Frosting Ingredients: yellow sweet potato, coconut sugar (grind into a finer consistency), cocoa (or cacao) powder, nut butter, salt, nondairy milk, vanilla extract
Dreena Burton's Plant-Powered Kitchen, Sweet Potato Chocolate Cake with Chocolate Sweets Frosting
So many reasons! First off, I am part of Dreena's Facebook Group. Several of the members have posted about this cake and how much they liked it. I have tried a recipe for sweet potato brownies that did not turn out well so I wasn't sure about this cake.
Well, it was fantastic! Not too sweet, great texture, frosting was surprisingly smooth and creamy. I have some discerning eaters in my house and they loved it! You can make a round or square as I did above.
The cake is so pretty, you don't need to embellish with elaborate decorations.
Any recipe notes or tweaks?
I used organic, raw cacao powder instead of cocoa. You really need to sift it for both the cake and frosting as it tends to clump up. I used almond butter that I had made with raw, unsalted almonds. I used unsweetened almond milk. So I really didn't change anything!