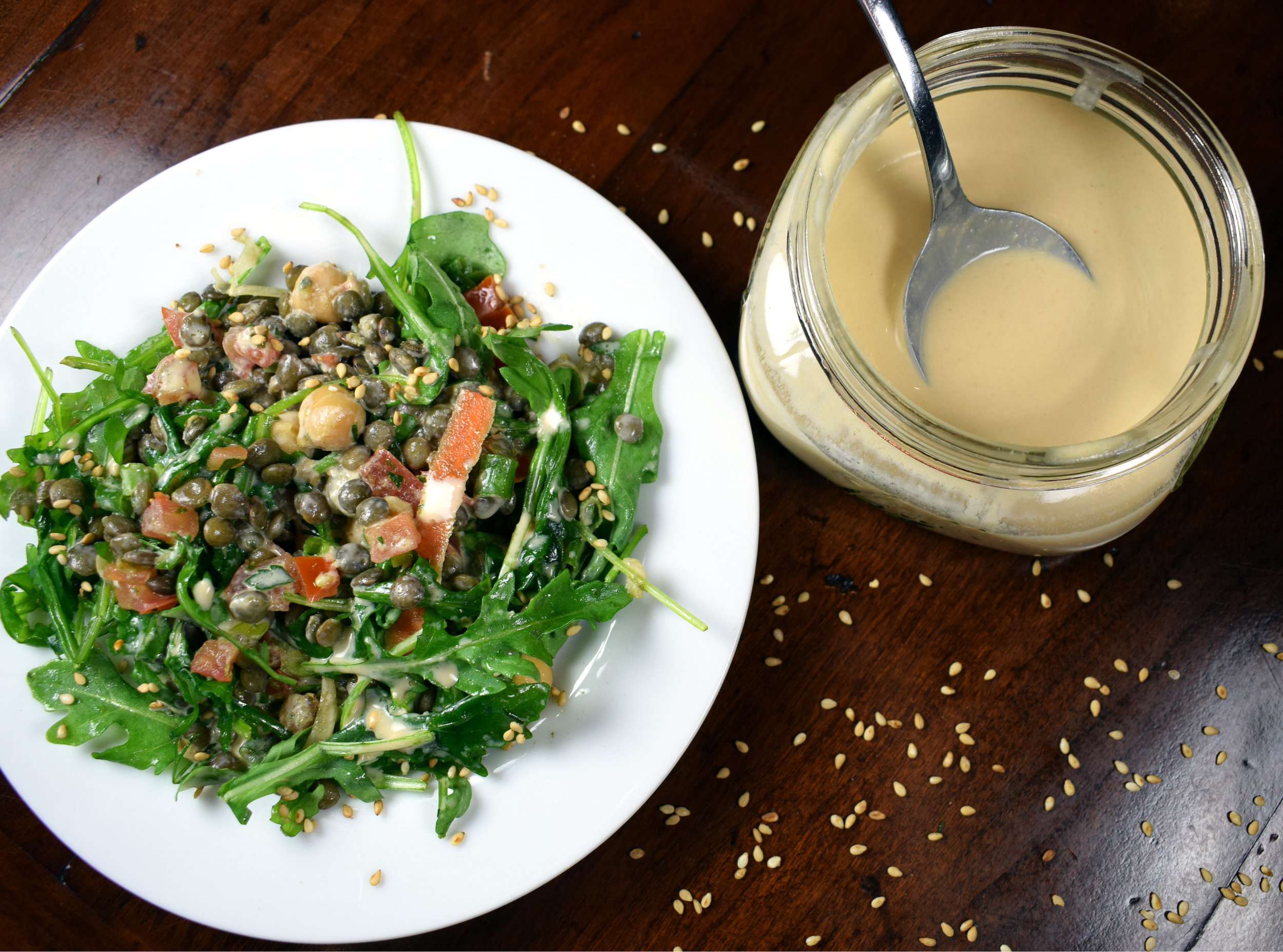 Tahini Dressing
Tahini, white miso, lemon juice, tamari, water
The Simple Veganista Tahini Miso Dressing-Dip
There is a wonderful tangy, umami flavor to this dressing. I have tried other tahini dressings and the taste of sesame overpowers the rest of the flavors. The ingredients here all balance nicely in comparison.
any recipe notes or tweaks?
I opted out of the red pepper flakes as I don't tolerate spicy foods, but I'm sure it would be a nice addition if you would like some heat!